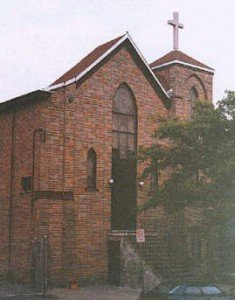 The 2013 Underground Railroad Public History Conference in the Capital District this year is marking three major milestones: the Emancipation Proclamation 150 years ago, the death of Harriet Tubman 100 years ago, and the civil rights March on Washington 50 years ago.
The annual conference is the major Underground Railroad gathering each year in New York State.   It will hold sessions in Albany and Troy, starting Friday, April 12, and finishing on Sunday, April 14.
Among the key presentations are:
&#8220The Importance (or Non-Importance) of the Emancipation Proclamation in 1863 and Today.&#8221   Andor Skotnes, PhD, Professor of History, and Chair of the Department of History and Society, The Sage Colleges, and Fulbright Scholar.
&#8220Harriet Tubman Then and Now: a Woman of Importance.&#8221  Kate Clifford-Larson, PhD, Adjunct Professor, Simmons College, Boston Consulting Curator and Historian at Harriet Tubman Underground Railroad State Park and Visitor Center, and Consulting Historian at Harriet Tubman Underground Railroad Byway and All American Road.
&#8220The Southern Civil Rights Struggle of the 1950s and 1960s and the Legacy of the Underground Railroad.&#8221   Colia Clark, former SNCC member and founder of the North Jackson, Mississippi NAACP Youth Council, 2012 Green Party Candidate for NYS Senate, USA Coordinator for the International Commission of Inquiry on Haiti, and 2011 Inductee into the National Voter Rights Hall of Fame.
In addition, there are at least two dozen workshops planned, featuring scholars, community activists, artists and high school students.
Full details and registration information are available at the new website recently published by the Underground Railroad History Project of the Capital Region.
Photo: Albany's oldest black community church, the Israel AME.