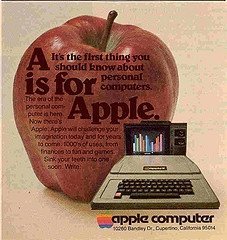 Here's a quick look at some of the latest New York History resources to hit the web:
The Syracuse University Archives has completed the processing of the George Fisk Comfort Family Collection, dating from 1822 to 1956, which contains a significant amount of material from George Fisk Comfort (1833-1910), the first dean of the (now defunct) College of Fine Arts at Syracuse University, and was involved in the establishment the Metropolitan Museum of Art, as well as what is now the Everson Museum of Art in Syracuse. The collection also includes material associated with Silas Comfort, a Methodist minister and Anna Manning Comfort. Various items, such as letters and family photographs, were digitized and are available in the online finding aid.
The Schenectady Digital History Archive is celebrating 17 years as it reaches more than 100,000 citations in its obituary index. In addition to current and historical Schenectady County newspapers, the index also includes recent years of newspapers with some coverage of the counties of Fulton, Hamilton, Montgomery, Saratoga, Schoharie, Warren and Washington, as well as some items from Albany and Rensselaer. The papers include the Adirondack Daily Enterprise, Amsterdam Recorder, Courier-Standard-Enterprise, Glens Falls Post-Star, Gloversville Leader-Herald, Hamilton County Express, Little Falls Evening Times and many smaller local publications. They plan to add the Cobleskill Times-Journal later this year.
The Geneva Historical Society has started a blog on Geneva history. It's written primarily by their staff of professionals.
The New Netherland Institue's new webmaster Stephen McErleane has been updating the New Netherland Institute website with new materials and features, including an online calendar of New Netherland related events.
The Albany Institute of History &amp- Art has launched a new website and database of its collections. The site currently includes 1,200 objects (less than 12% of the institution's holdings, but is expected to be expanded as collections are photographed.
The database is searchable by category, keyword, artist/maker, title, date range, medium/materials or accession/catalogue number.
Family Tree Magazine has issued a list of the 40 Best Genealogy blogs (for which this New York History Blog was selected). You can see the full list on FamilyTreeMagazine.com.