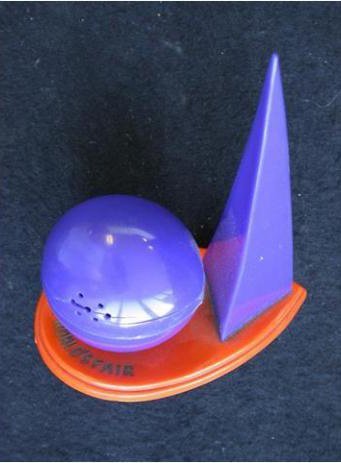 On April 29, 1939, the largest world's fair of all time came to Flushing Meadows-Corona Park in New York. The 1939-40 New York World's Fair promised visitors a look at &#8220the world of tomorrow.&#8221 And part of that included cool souvenirs.
The Perisphere and the Trylon, known together as the &#8220Theme Center,&#8221 were two of the main draws of the 1939 World's Fair. Connected to the Trylon's spire was at the time the world's longest escalator, and inside the Perisphere's dome was a diorama called &#8220Democracity,&#8221 which depicted the city-of-the-future. But you could take these structures home as fun salt shakers!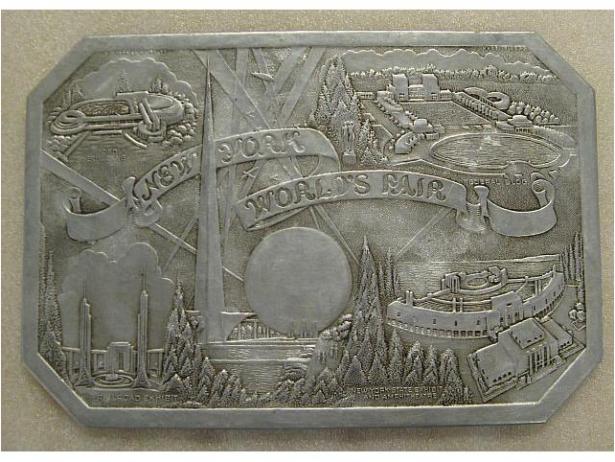 If you wanted to remember some of the other structures, such as the Ford Building, the Federal Building, the Amphitheater and the Railroad Exhibit, this souvenir hot pad made by the Sayford Co. of Brooklyn would be a great item. During the depression era, embossed aluminum hot pads were a popular and inexpensive souvenir item. Consumers admired the &#8220simple elegance&#8221 and &#8220silvery beauty&#8221 of these affordable souvenirs. However, due to the war effort, by 1941 aluminum was no longer available for domestic manufacturing, and production of aluminum souvenirs came to an end.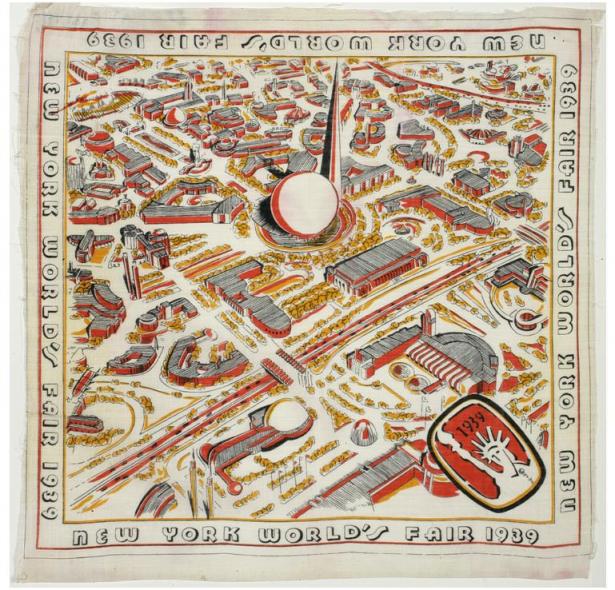 The one I most covet is this souvenir linen scarf, showing a map of the whole fairgrounds. But of course if you didn't like that design there were plenty of others to choose from. But visitors had to be sure to get one then, because the next World's Fair didn't come to New York until 1964.