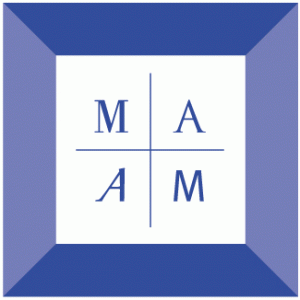 The Mid-Atlantic Association of Museums (MAAM) is now accepting submissions for session proposals for the fall 2013 Annual Meeting.  This year's meeting, themed Back to the Future: Where Do We Go From Here?, will be held in Washington DC, October 20 &#8211 22, 2013.
The Mid-Atlantic Association of Museums, represents museum professionals, organizations, institutions and museum service providers, in a forum to enhance the image of museums and educate individuals on an array of field specific study and programs. The MAAM annual meeting is an important gathering providing an opportunity to share and exchange ideas.
Proposals must be submitted by April 12, 2013 and will be reviewed by an independent panel of museum professionals in conjunction with the MAAM Conference Program Committee.
Direct questions and submissions to:
Graham Hauck, Execuitve Director
Mid-Atlantic Association of Museums (MAAM)
1025 Thomas Jefferson Street, NW
Suite 500 East
Washington DC 20007
Phone: (202) 452-8040
E-mail: [email protected]