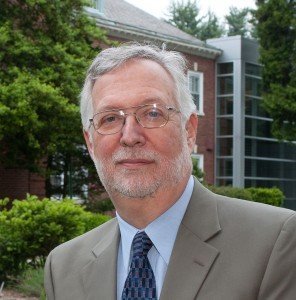 Following a national search, the board of directors of Boscobel House &amp- Garden in Putnam County has selected Steven Miller of Morristown, New Jersey to be the historic site's new executive director. Miller has forty-two years of museum experience with distinguished institutions throughout the northeast. In addition, he has been a museum consultant, writer, trustee and educator.
Situated on a bluff on the east bank of the Hudson River, Boscobel House &amp- Gardens offers its visitors views of the Hudson River and the Hudson Highlands. Completed in 1808 by the States Dyckman family, Boscobel is regarded as a fine example of Federal architecture.
Most recently, Miller was executive director of the Morris Museum and the Bickford Theatre in Morristown, New Jersey (2001 – 2011). Prior positions include the Bennington Museum, Bennington, Vermont and the Western Reserve Historical Society, Cleveland, Ohio. He is a member of the boards of trustees of ArtPride New Jersey and Historic Deerfield, Inc. He also serves on the American Alliance of Museums' accreditation visiting committee and is a regular contributor to its Museum magazine.
Miller holds a BA from Bard College, Annandale-on-Hudson, New York and an International Graduate Certificate, Principles of Conservation Science from the International Centre for the Study of the Preservation and Restoration of Cultural Property in Rome, Italy. Miller is married to Jane Pelson Miller, deputy director of philanthropy with the Nature Conservancy at its New Jersey office. They have two children, a son, Andrew, of Washington, DC, and a daughter Katherine who is a student in NYC.
Boscobel is open April through December every day except Tuesdays, Thanksgiving and Christmas. For more information call 845.265.3638 or visit Boscobel.org.