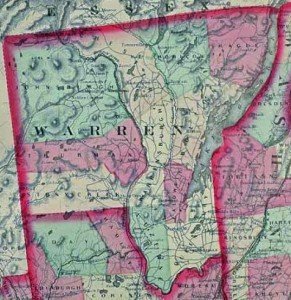 The Warren County Historical Society will be conducting oral history interviews during the Rural Heritage Festival and Youth Fair at the Warren County Fairgrounds in Warrensburg, NY on August 10th.  The Warren County Historical Society is searching for individuals who would like to participate and are specifically interest in talking with individuals who have some knowledge in three specific areas: 
World War II Memories:  We are looking for individuals who have memories of The Home Front during WWII (1941-45).  Do you remember Pearl Harbor, D-Day, the election of 1944, and FDR's death?  Also do you remember V-E Day and V-J Day, rationing, victory gardens, movies, songs, etc.?
Fairs in Warren County:  We are interested in talking with individuals who remember the various County Fairs in Warrensburg – and perhaps other locations – through the 1960s.
Churches:  We are looking for individuals who have an interest in the importance of churches in the development of a community.  It would be especially interesting to learn why a particular congregation formed in a particular community, and what influence the people of the church had on the community, and the role of the church in creating a gathering place for people to meet for social events.
If you are interested in participating in these interviews, you can call the Warren County Historical Society before August 10th (743-0734) to make arrangements to be interviewed.
Related Articles
Warren County Exhibit, Lectures at Chapman Museum
To celebrate Warren County's Bicentennial the Chapman Museum in Glens Falls is partnering with the Warren County Clerk's Records Center to feature an exhibit of rare manuscripts, maps and legal doc...
Warren County Bicentennial Event in Lake George
A Special Meeting of the Warren County Board of Supervisors, celebrating Warren County's 200th Anniversary, will be held at the Old Warren County Court House on Wednesday, June 12, 2013 at 10:00 a....
New Exhibit: Queensbury Development After WWII
As part of Queensbury's 250th anniversary celebration, the Chapman Museum has opened a new exhibit, Queensbury's Boom: from Country to Suburb. The exhibit explores the post World War Two developmen...