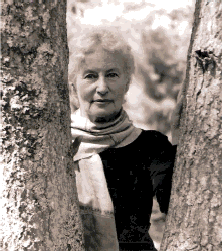 Barbara Novak is one of America's premier art historians.  Breaking into the world of American art history in the 1950s, when few professors taught the topic, Dr. Novak spent the next 40 years creating a foundation for the study of American art history through her seminal books and teaching.
Now the Helen Goodhart Altschul Professor of Art History Emerita at Barnard College and Columbia University, Novak has inspired generations of students to pursue careers in academic and museum life. Six speakers from a range of fields will offer personal stories of the wide sweep of Dr. Novak's influence as a scholar and mentor. Dr. Novak will offer her remarks at the end of the event.
Speakers will include Ella M. Foshay, Independent Scholar- Annette Blaugrund, Independent Scholar, Former Director, National Academy Museum and School of Fine Arts- Adrienne Baxter Bell, Associate Professor of Art History &amp- Director, College Honors Program, Marymount Manhattan College- Karen Wilkin, Independent Scholar &amp- Art Critic- H. Daniel Peck, John Guy Vassar Professor Emeritus of English, Vassar College- Susan Wides, Photographer- Scott MacDonald, Visiting Professor of Film History, Hamilton College, Harvard University- and Brian O'Doherty, artist and husband of Dr. Novak.
Due to the popularity of this lecture series, and to ensure that there is ample seating for all who wish to attend, the Thomas Cole site is presenting this event at Temple Israel of Catskill, which is next door to the Cole House. We wish to thank Temple Israel for their generosity in allowing us to use their facility. The reception that follows will be in Thomas Cole's home.
Each Sunday, January through April, the Thomas Cole National Historic Site presents the popular series of talks called Sunday Salons. Now entering their ninth year, each event features a guest speaker leading a discussion on a topic relating to the Hudson River School, America's first major art movement. After the talk, guests enjoy refreshments and conversation in Thomas Cole's home.
The event begins at 2:00 pm (doors open at 1:30). Tickets are $9 per person or $7 for members, and admission is first-come-first-served. The Thomas Cole site is at 218 Spring Street in Catskill, New York. More information is at 518-943-7465 or www.thomascole.org.
About the Thomas Cole National Historic Site
The Thomas Cole National Historic Site is a non-profit organization that preserves and interprets the home and studios of Thomas Cole, the founder of the Hudson River School of painting, the nation's first art movement.  Cole's profound influence on America's cultural landscape inspires us to engage broad audiences through innovative educational programs that are relevant today.
The Main House and Old Studio are open by guided tour from May through October, Wednesday through Sunday, 10 am-4 pm, and at other times by appointment. Lectures and other programs take place throughout the year.
Directions: From the north or south, take NYS Thruway (87) to Exit 21. After toll booth make a left and proceed straight ahead for 2 miles until it becomes Main Street, Catskill. Make a left at the traffic light onto Bridge Street, and after 2 blocks make a left onto Spring Street (Route 385). The Thomas Cole site and parking area are 5 blocks down on the right.
From the east or west, take Route 23 towards the Rip Van Winkle Bridge. Just west of the bridge, turn south onto Spring Street (Route 385) and then immediately turn left into parking area.